I'm somewhat of granny when it comes to going out and letting loose! I like to be in bed by 9pm and lights off with my eyes closed by 10pm, especially on "school nights".

But last night I shook it up a bit. My long time friend,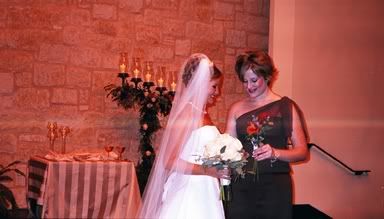 was in town from New York for a work thing, so I sat around in her hotel room (The Four Season's, no less!) until 9:30 waiting for her to get back from her event. Then we "went out" on the town. Her boss Frank went with us. He is a short, Italian, born and raised in Brooklyn! Boy, did I learn a few things from Frank! "My eyes, my virgin eyes!"

I won't divulge all the dirty details of the evening, but I was in 3 cabs, 3 different bars had a drink spilled on my white shirt, got asked if my boobs were fake, and finally….stood in the rain and watched the Spazmatics sing "Girls just want to have Fun".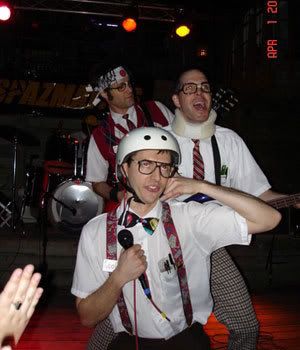 Whew, what a night!