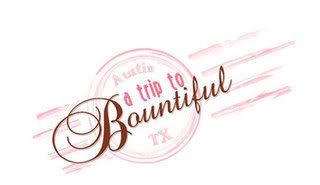 I met my sweet friend at a new (well it was new to me, but has been around a year or so) cafe in West Lake. The place is decorated darling. Real shabby chic, like I love. The have mostly sandwhiches and salad, but they do have a daily "blue plate special" as well. Oh, and great desserts, cookies, pies and cakes. The food was great! Here is what I had:
Fried Green Tomato and Bacon
Green tomatoes, cheddar, swiss, bacon, and Green Goddess dressing on Sourdough bread.
And they put it in a panini press, so the cheese is oozing out. DE-LISH.

But the best part about this place are the owners. Their daughter Libbie had cancer and lost her fight, but they are personally commited to help other kids battling cancer. A lot of the profits from the restaurant go to the Libbie foundation they have set up in honor of their daughter.


Here is a note from the owner (Libbie's mom)
There is no way to explain the depth of despair that loss of a child causes. Nor can the magnificent strength and grace of a child who lives with a life-threatening disease be explained. Our family knows both personally and it is with the memory of great strength and grace we move on with our lives, not only empty from our loss but full of our substantial memories of this strength and grace. Not a day goes by that we are not influenced by the short but heroic life of our daughter Libbie. We would like to help in a way that will benefit other children living with cancer in the Austin area.




Click on the link and find out how you can help a child living with cancer.
www.lovinglibbie.com

For those readers that live in Austin, please make it a point to stop by and get some GREAT food, and help out a great family in the process!

Have a great weekend.