I have big plans for shopping this weekend. My favorite designer, FL Malik has warehouse sales a few times a year. And they practically give their clothes away. So because the clothes are so cute and the prices are so good I usually take off work and head for Dallas.
I'll include some pics of the Summer 05 line
Sunny Delight


Wild Flowers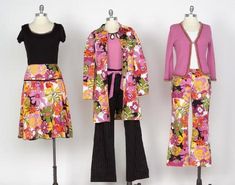 Unfortunately this time the sale was on Thursday afternoon and this could possibly be my busiest week of work ever. There was no way I could go. So I put my sister on the mission to shop for me. The conversation went something like this:
Me: "you have to buy me stuff"
Ang: "What do you want?"
Me: "you know what I like, just bye me stuff"
Ang: "ok, but I don't work so if I buy you thing and you don't like them, you still have to pay me back for them"
Me: "of course I will!"
From the way she described everything I can't wait to see all my new treasures. I got a few shirts, two jackets and a pair of pants!
Anything Goes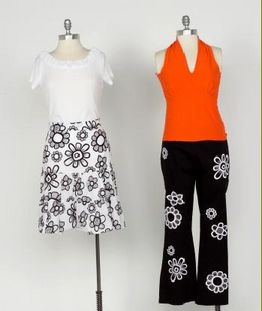 Tour De France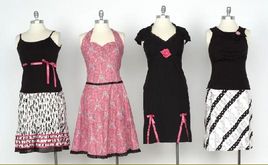 Another clothing manufacturer, Central Falls, is having a warehouse sale tomorrow, it's not nearly as big as FL Malik, but I will check it out just the same.

My hometown is finally on the map, the TJ Maxx and Bed Bath & Beyond opened this week. I of course will hit both of those as well.

I really need to buy a wedding dress. And when I say wedding dress I for sure mean a dress to wear to OTHER peoples weddings. I have one at the end of this month and another one in September. These people don't run in the same crowd so I could wear the same dress to both weddings…but what would be the fun in that? LM needs new ties too, so I'll be in the market for a tie to coordinate with my "wedding" dress. It can't be too matchy matchy, cause that's queer, but he's not fashion savvy enough to realize if they just coordinate!

I'll be sure to report back in with all my purchases.

Happy weekend!